Hogeschooltaal
Nederlands
The Hogeschooltaal Nederlands learning and exercise module consists of the Basic Skills and Writing Skills modules. In the Basic Skills module, students work independently on their grammar, spelling and general language use at 3F and 4F level. The Writing Skills module offers courses that teach students to write professional products in a focused, step-by-step way. The lecturer chooses which courses are relevant for the professional practice of the degree programme and for projects.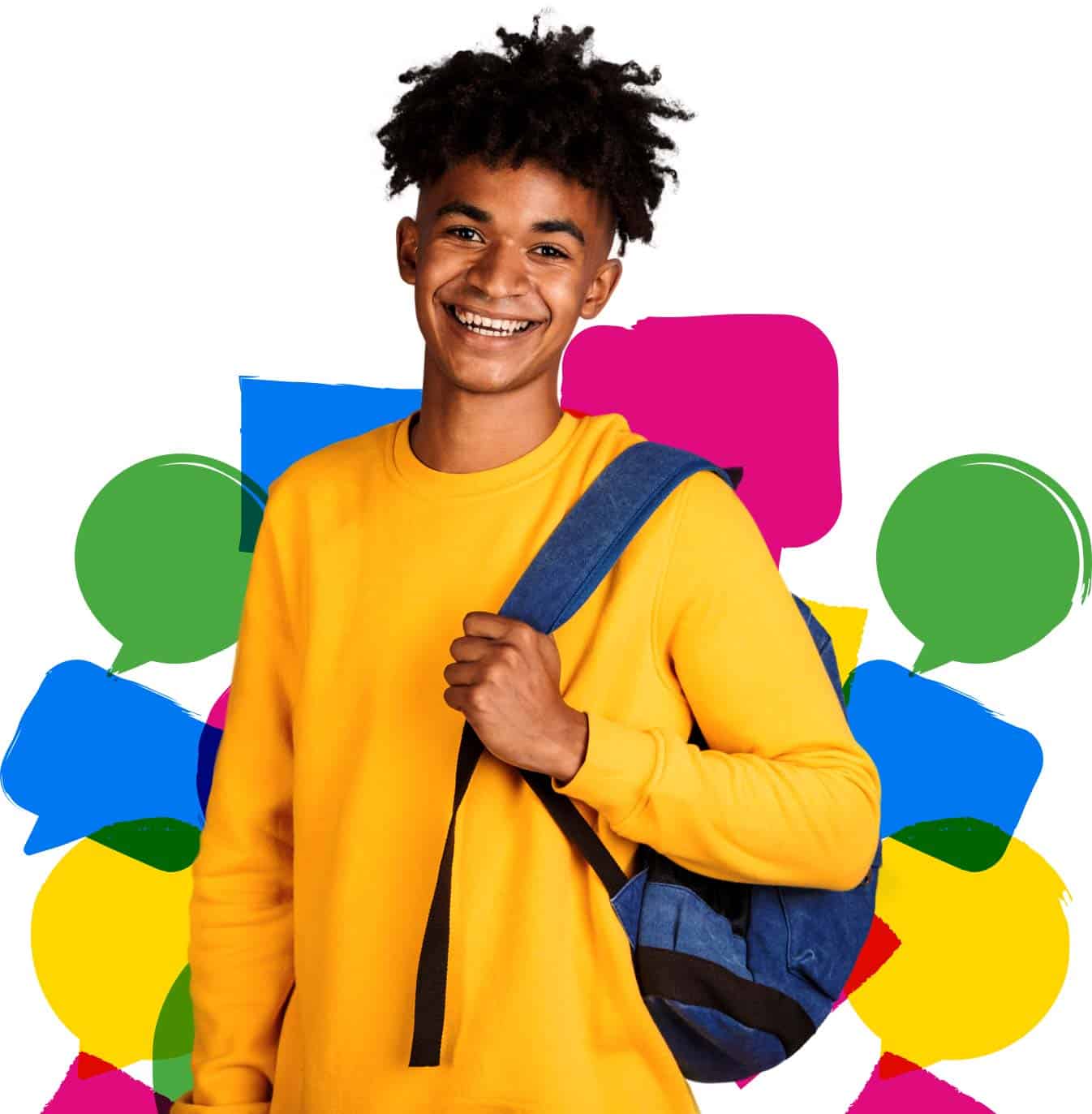 In the Basic Skills module, students learn the foundations of correct language use. The module teaches all relevant theory and includes an inexhaustible number of exercises, editing assignments and practice tests. The summative language tests from Hogeschooltaal test the Basic Skills.
Needless to say, the amount of time needed for each module depends on each student's starting level and on how thoroughly they wish to prepare for their test. Hogeschooltaal is a personalised learning and exercise programme with a database full of exercises. However, experience shows that the average student workload is about 25 hours. Regular maintenance of basic skills takes just a few hours each time.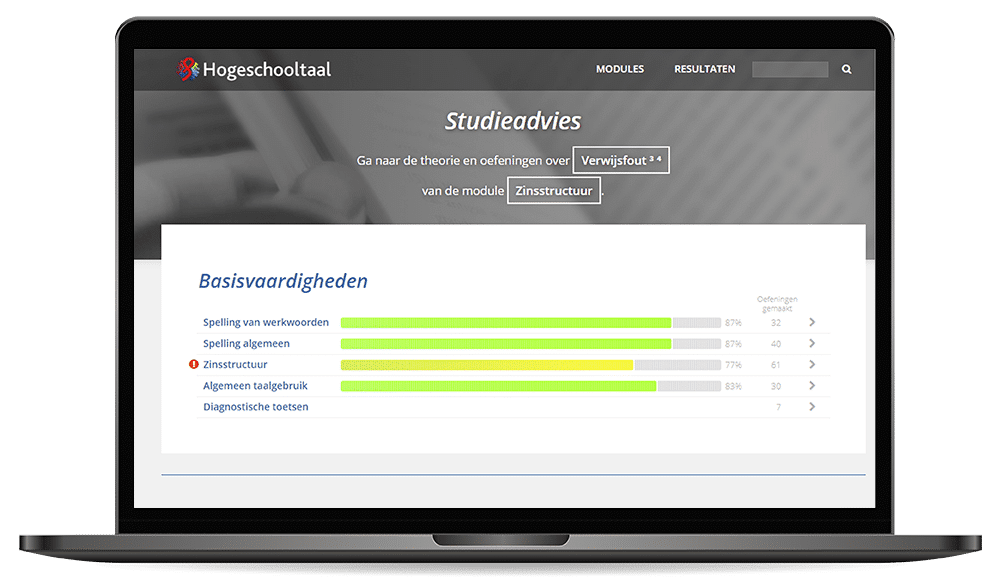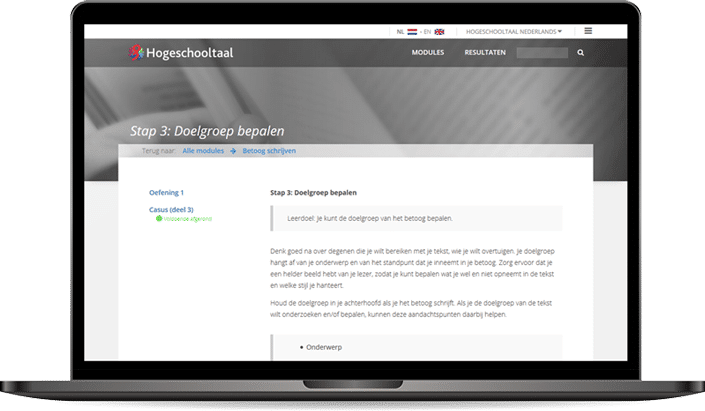 The Writing Skills module goes a step further. It goes beyond the basic rules by covering the use of language skills in various text genres. Both during and after their studies, students often have to write a great deal. The courses in this module teach them to write clear, focused texts. Whether it's a report or an application letter, an action plan or an article, a text must fulfil its purpose adequately.
The courses vary in length. In addition, each course can either be completed very quickly, within a few hours, or it can be extended to a student workload of up to twelve hours. In the latter case, students will not only study the material in each 'step' but will also complete the multiple-choice reproduction and application questions, the case study and the final assignment. Experience has shown that the learning effect is greatest when the digital programme is used in combination will well-organised peer feedback, in which students work together to improve the writing products relevant to their studies and projects.
You don't need to take our word for it – read what our users say.
"I'm really happy with Hogeschooltaal's independent study approach! This programme helps students learn languages in a fun and effective way. Every degree programme should invest in it!"
Lecturer Fontys University of Applied Sciences
"I'm happy with the Hogeschooltaal team (just as in previous years). For example, our questions are always answered correctly or investigated for us and the team is easy to reach (including during tests). In short, a great partnership!"
Lecturer Arnhem and Nijmegen University of Applied Sciences
"For me, Hogeschooltaal is a great guide to better language teaching! With Hogeschooltaal, I see that students' language proficiency improves. Seeing that every practice session improves their proficiency also motivates them. It's a good standard foundation!"
Lecturer The Hague University of Applied Sciences
Start studying efficiently with Hogeschooltaal's online language programmes